Most recent update Oct 26, 2012
Tilman - Trainpages
I used to have Märklin model railroad as a young boy. I remember very well when my parents took me to a toy-shop in the German town of Braunschweig where I was given Märklin parts.. The H0 Märklin trains are nice to play with as a kid (pretty solid) . Sold all of that ANd now I´m on H0 2 track digital controlled. .
I was caught by trains as a young boy. Trough my father but also when we visited my grandparents in Braunschweig. I got a simple camera by a friendly woman living in the house of my grandmother. Allthough a simple camera I managed to shoot a number of nice pics - See the pictures I took at that time.
Here a homepage in the german language covering the Gliesmarode area, where i did my shots..
I´m still active as a railwayfan in various areas.
In full scale railroading on Uppssala Lenna järnväg and Gotlandstaget.
I have passed training and tests to be a on board responsible for trainmovements. In Swedish it is called "tågbefälhavare" - A title that could be compared to a captain on a ship. During 2012 - 2013 I´m doing trainin and certification to be a dispatcher/stationmaster. A lot of responsibility. I love to challenged myself and be challenged.
The local railwaystation Kungsängen
The station was built 1876 and its main purpose was to be a meeting point for the iron-transportations from Bergslagen. Here you have some documentation from the station.
With model railroading. Mainly with building and operating modules within the team MMM (Mälare ModulMöte)
The modules projects are:
Gliesmarode. A 4 meter module (4 x 1m sections)
Z-scale modules together with my friend Anders Delstam.
Right now I´m working on gathering information and material to build a couple of modules for H0n3 narrow track modules. The reference are the 891mm tracks in Uppsala and Gotland.. are you surprised... ;-)
Tilman - Train-links
Old Pictures BW
Railroader
Modulebuilder
H0n3 modules
Z-modules
Modeltrains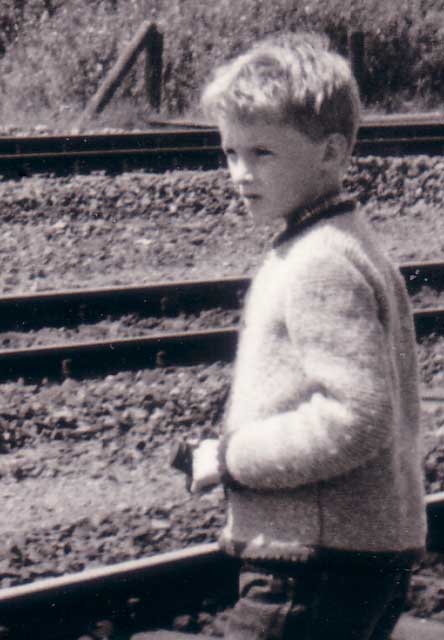 Here i am with my camera, overlooking the tracks in Gliesmarode/Braunschweig. You never know, there might come a huge loco to catch in the celeoloid.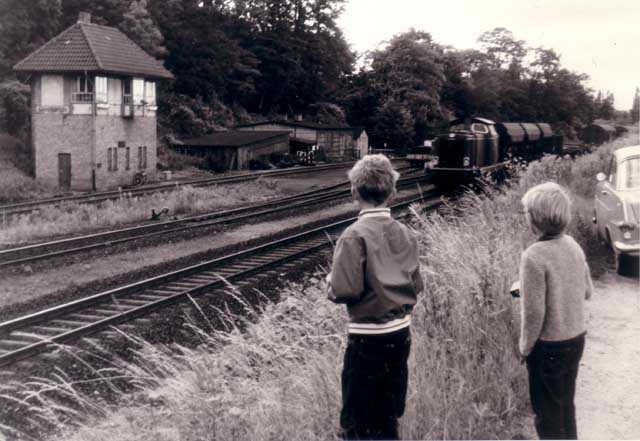 Here, me and my little brother Michael to the right...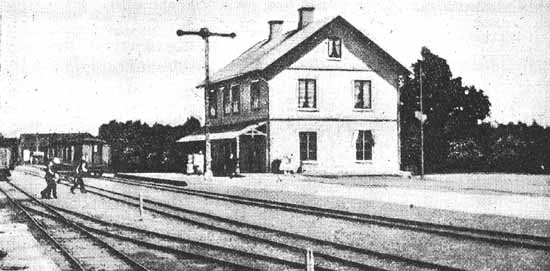 My other railway - "hometown" is Gotland and in a way Klintehamn.